"
We grow great by dreams. All big men are dreamers. They see things in the soft haze of a spring day or in the red fire of a long winter's evening. Some of us let these great dreams die, but others nourish and protect them; nurse them through bad days till they bring them to the sunshine and light which comes always to those who sincerely hope that their dreams will come true.
- Woodrow Wilson
Home….

a dream of every human.

At Tejas Builders & Developers, we give shape to these dreams, nourish and bring them into reality. We are known for an excellent quality, transparency, integrity, reliability and timely completion of the projects. Our focus is not only to make our Customers satisfied with our service and quality but make them raving fans.

Every project from us is a landmark on its own and stands testimony to the strong bond of trust and confidence of our customers. We have homes for every class of the society. Our customers can choose from varied range of affordable to premium class homes.
Our Leaders
Today Tejas Builders & Developers, has a team of thorough professionals who work
under the vision and guidance of our leaders -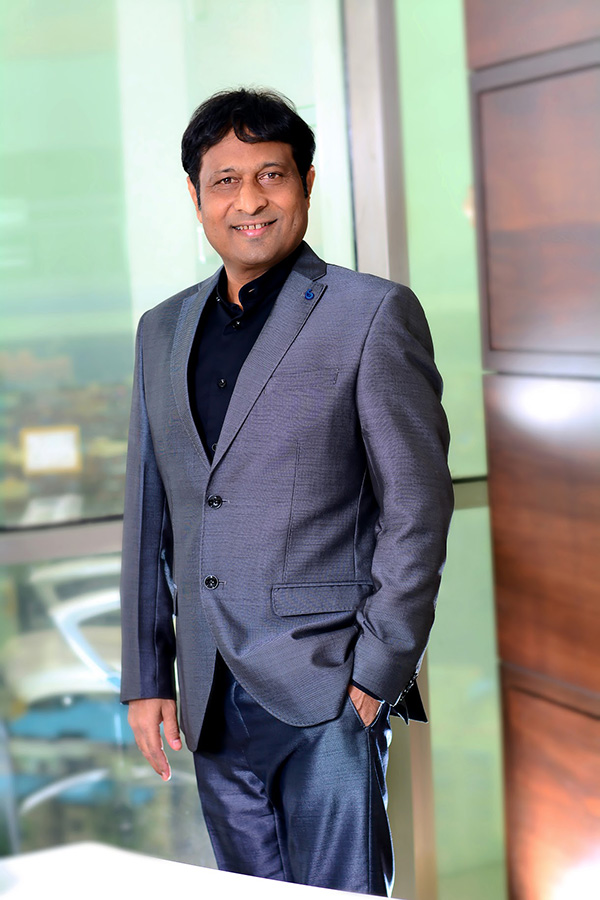 Mr. Sangram Patil
Chairman and Managing Director
Mr. Sangram Patil, the founder of the company, is a first generation developer and an entrepreneur. He has 20+ years of experience in real estate and is known for his knowledge, innovation and understanding of customer needs. Under his vision and guidance this company is growing and has become force to reckon in Navi Mumbai region. Currently he is Trustee of "Maharashtrian Builders Association" of Navi Mumbai and Raigad district as well as Committee member of MCHI Navi mumbai.
Mr. Tejas Patil
Managing Director
An out-of-the-box thinker with a passion to excel in the digital world, Tejas Patil's achievements believe his youth. His lateral thinking approach combined with formal education in Business Management from Mumbai University, enable him to leverage business strategy, technology, usability and design to devise scalable business solutions.